Student Leadership Team for 2021/22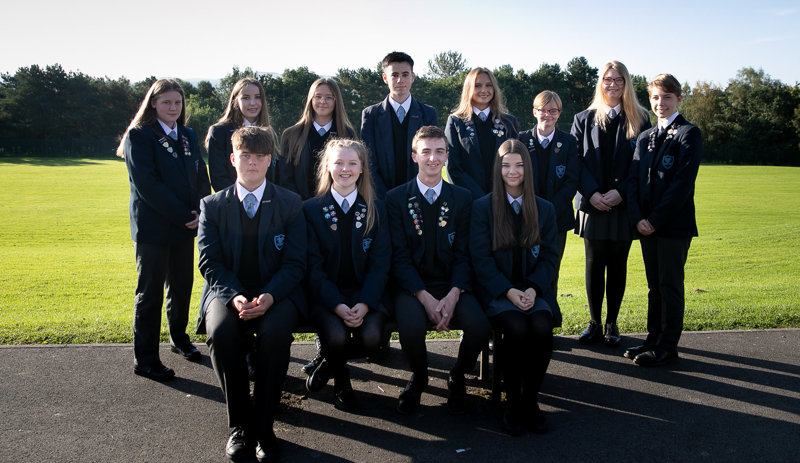 Our new Student Leadership team has made a strong start to the 2021/22 academic year. Lots of students have started their new roles including our new head boy and head girl and the new Senior Student Leadership team. They had already made lots of contributions before Summer but have been able to really start their roles now the new academic year has begun. The students have lots of fantastic ideas and events to come which I am sure will be advertised on social media and in our upcoming newsletter. The Senior Student leaders will support in the running of an effective School Council and ensuring all students have their voices heard. Our head boy and head girl will have weekly meetings with Headteacher Mrs Jones to raise any issues highlighted at School Council. We are looking forward to seeing all the fantastic things they have in store for us this year!
Our transition leaders did a great job of supporting our new Year 7s on their transition day. The Year 7s got to meet their form tutors and have a taster of some of the subjects they would be doing this year. The transition leaders rotated around these lessons, helping out in areas such as Art and Food Tech. Our transition leaders are a friendly face around school for the new Year 7s to be able to ask for any help or guidance. Although not all of them could join us on the day, they continue to support the Year 7s with their transition.
Finally, we have a new role within our Student Leadership structure this year Mental Health and Well Being Ambassadors. These students will help to ensure as a school we have activities and systems in place to support positive mental well-being. These students will run regular student voices to gage which areas the students feel they need more support with. We are really excited about this new role and have already had lots of applications!
Tags: curriculum