Jubilee fever hits Longdendale!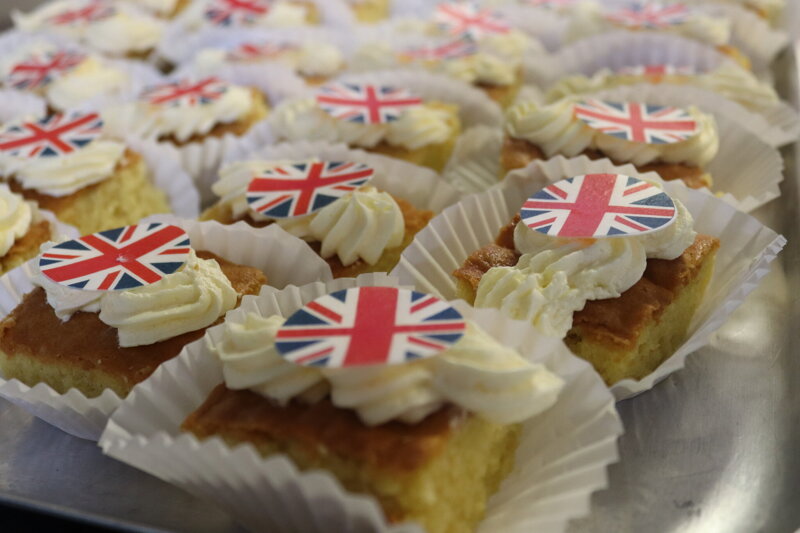 Students enjoyed celebrations on the last day of half term for the Queen's Jubilee.
Many activities took place around school for students to join in with including, decorating their own bunting to hang around school. We saw some great takes on the traditional Union Jack flag which made school look great!
Students were also able to take part in a royal themed quiz during their form time, with questions about her majesties reign to her dogs. Breaktime saw students brushing off their smiles for pictures in front of the decorations.
Finally, our amazing catering stuff left no stone unturned with a delicious traditional British lunch menu, from sausage rolls to fish and chips. To polish it off students had jubilee themed cupcakes for dessert all served by the queen herself!
Thank you to all staff and students for all your hard work this half term, a great way to end with Jubilee celebrations. Have a great break and we'll see you on the 6th!