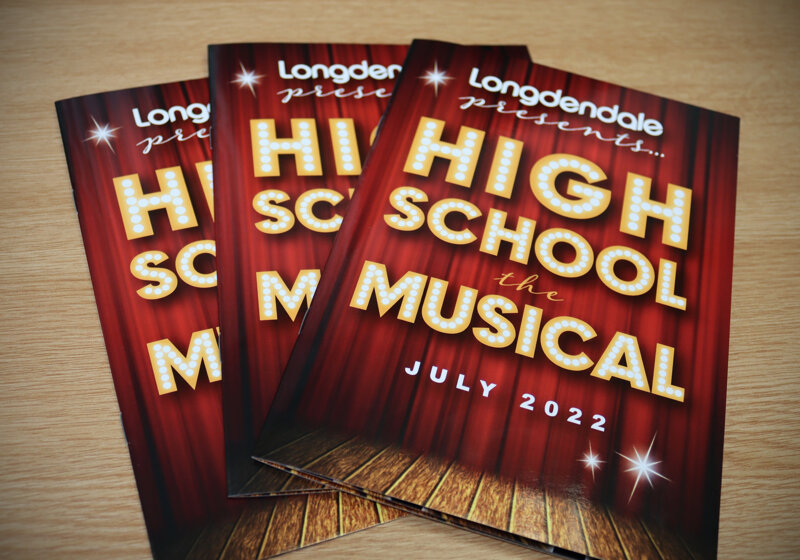 This week, our super talented students are putting on their first school production in 3 years - High School the Musical. A huge amount of effort has been put into running this event by many Longdendale staff and students and we can't thank them enough for their hard work.
One of the main stars, Chloe, from Year 10 designed, printed and produced the posters and programmes for the event, all in her own time. Chloe has been involved in Drama all her life and wanted everyone who attends the performance to have something to take away with them. She also wanted everybody involved to be recognised for their contributions and what better way than having something they can keep forever!
We are sure everyone will agree that these look fantastic and we can't thank you enough for your efforts Chloe. Huge thanks go to all the staff and students involved and good luck for the rest of the performances this week. If you're lucky enough to be watching, we hope you enjoy the show!