National School Sports Week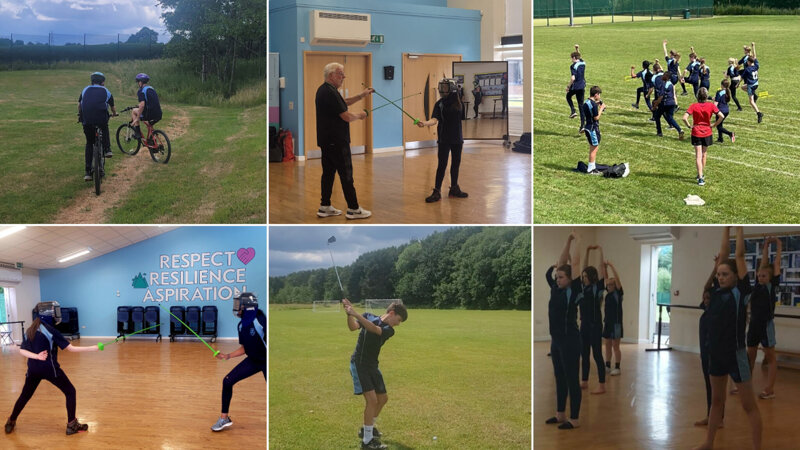 This week, we have taken part in National School Sports Week (NSSW) run by the Youth Sport Trust. The theme for the week has been 'Play for fun – play for 60' encouraging young people to be active for at least 60 minutes a day.
Students started the week with some fantastic efforts in mountain biking and golf. Mountain Biking got off to a flying start with some front track warm up before venturing to the back fields to tackle rougher terrain. A special well done to Year 7 student Abraham who with help from Mr Paradiuk went from a non-cyclist to a confident solo rider within just one session.
Students also took in some top golfing tips and techniques from Mr Boardman with Year 7 student Ben mastering a great swing.
On Tuesday Ashton Fencing Club held a great session which the students really enjoyed - they showed amazing progress in their accuracy and technique during the session with many saying they would love to try fencing again.
On Wednesday, students took part in a high energy martial arts session with Evolution Martial Arts. Others took part in a commercial dance workshop run by The Cheer Lab where they choreographed some of their own routines.
Finally, Start2Jog running club held a well-attended session on a hot afternoon. Mr Boardman was very impressed with how engaged all students were throughout the session.
Many thanks to the PE department and local clubs for your time and dedication in providing our students with such fantastic new sporting experiences during the week.
Tags: Transition