Longdendale retain IQM Flagship School status!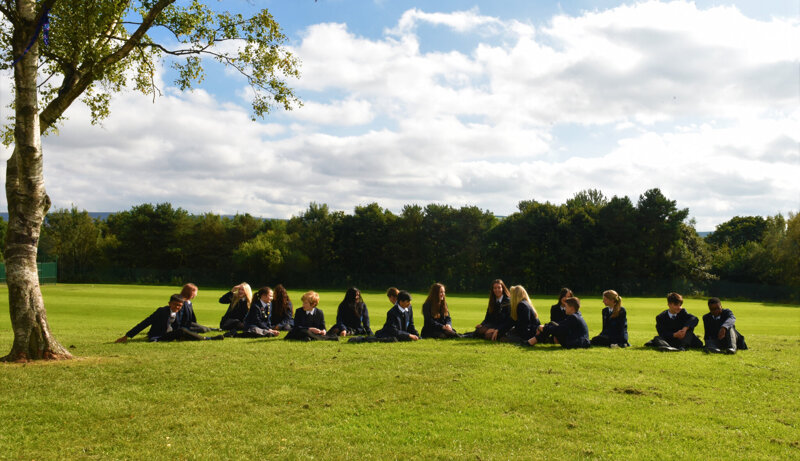 On 23rd March 2022 Longdendale High School was visited by an Assessor for the Inclusion Quality Mark, we are delighted to share that LHS have been awarded Flagship School status for the quality of our inclusive provision. Only a handful of UK schools have the honour of achieving IQM Flagship School status. The award recognises those unique schools who have held IQM Centre of Excellence status for at least 3 years; and played a strong leadership role in developing inclusion best practice across a network of schools.
Longdendale was described in the report as a "superbly inclusive secondary school" as a Trust they have a shared belief that the young people of Tameside should have access to the best education provision so that the students in their care are able to realise their ambitions and thrive. The Trust is unashamedly aspirational for all students. This is encapsulated in their vision, 'Excellence and Ambition for All'."
During the visit the Assessor noted that "Inclusion, care, nurture, and support are at the core of everything that happens at the school and is naturally ingrained in every aspect of school life".
During the review, the students were once again one of our school's biggest assets. The Assessor commented about their professionalism, their pride and their loyalty to their school family. Mr Gill, the Assessor said he was "extremely impressed by the students, their maturity, and their ability to engage in such high-level conversations. They are a credit to themselves and the school". He went on to exclaim that "It was a privilege to meet with them and showed the undeniably inclusive way that the staff and students work together and are actively involved in dialogue and actions to improve what happens at LHS for everyone". We couldn't agree more and are filled with pride with the positive contribution all of our students make to our school community every day.
On a tour around school, the Assessor wrote that "Classrooms were hives of meaningful learning and activity with students clearly engaged and involved in learning, but who were happy to discuss and give their thoughts about the school and what they were doing in class".
Some of our students' parents were contacted during the visit and their views and opinions about our inclusive provision were canvassed. The Assessor was particularly complimentary about the "strong relationships with students and families", commenting that "there is a high degree of trust and a very good understanding of how the school can best support students and their families".
The report concluded that "Inclusion, care, nurture, and support are at the core of everything that happens at the school and is naturally ingrained in every aspect of school life, where every member of staff is committed to the school and highly valued by the Leadership Team and each other".
Head of School, Andrea Jones, said "I am so proud of this achievement which is testament to the hard work of our staff, students and wider school community. Inclusion is at the heart of everything that we do as a school and we are thrilled that the assessor was so impressed by our family ethos. Congratulations to everyone".
Executive Principal, Melanie Wicks, was delighted with the report and stated 'Well done Team Longdendale for making our school community "a thriving exceptional hub of educational and inclusive excellence".