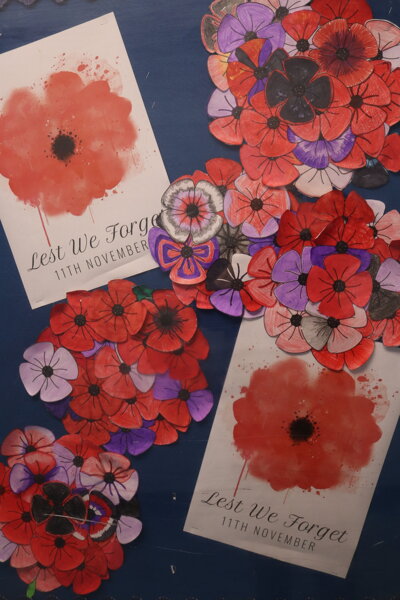 This week, students in all year groups gathered during special Remembrance assemblies to honour those who served and lost their lives in conflict.
Students who are cadets in the Army, Navy and Airforce supported during the assemblies and have been able to wear their cadet uniform in school today.
The cadets have also sold poppies this week with all monies going to the Royal British Legion. Students have shown great support in wearing their poppies with pride.
Our Head Boy and Head Girl will be laying a wreath on behalf of our school community at our local memorial this weekend. We encourage all students to observe, reflect and remember on Remembrance Day.
Lest we forget.