Trust Christmas Competition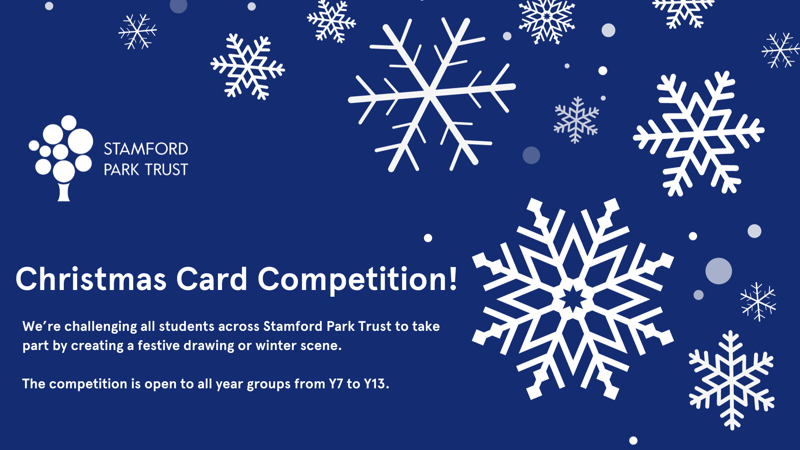 Today we're excited to launch our annual Christmas Card Competition! We're challenging all students across Stamford Park Trust to take part by creating a festive drawing or winter scene. The competition is open to all year groups from Y7 to Y13.
Here's what you need to do to enter:
Design a Christmas card on 1 side of A4 paper or create a digital design
Take a photo of your entry (keep your original design safe in case we need it to create our winning cards)
Send the photo of your entry to j.j.bulman@spt.ac.uk (or hand your entry into your school office)
Make sure to include your full name and year group when emailing or handing in your entry
Winning designs will feature on the 2023 Stamford Park Trust Christmas cards that are sent out to all colleagues and communities. Winners will receive a special prize.
CLOSING DATE – Friday 1st December 2023
We look forward to seeing your entries – good luck!