Year 11 Geography Fieldwork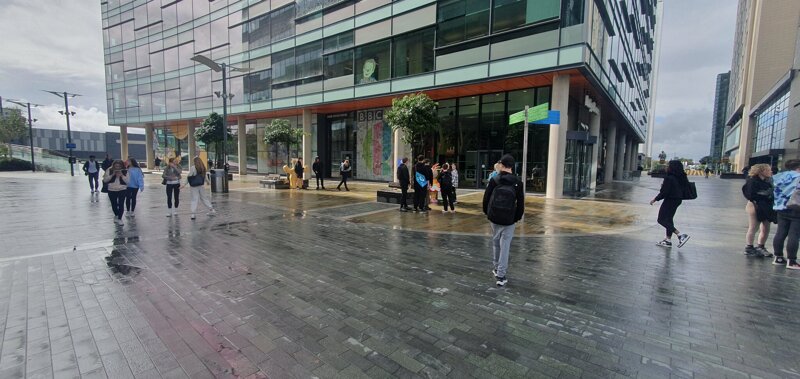 Half of our Year 11 GCSE Geographers took part in their human fieldwork this week, investigating the 'Regeneration of Salford Quays'. The students were an absolute credit to the school and to our community. Both staff and students travelled to Salford Quays sustainably via the public bus and tram, taking the opportunity to see many different parts of Manchester that they may have not seen before or even knew existed, all whilst reducing our carbon footprint.
We did have to make some slight adjustments to the fieldwork due to the poor weather, but the students still managed to experience Media City, speak to members of the public, conduct their questionnaires and complete their Likert surveys. We ended the day by visiting the Imperial War Museum, a sombre moment for our staff and students.